INTRODUCTION TO FITNESS
ONLY $495!
Interested in the fitness industry but don 't want to do your Cert III and IV?

Introduction to Fitness
If you're interested in the
fitness industry and want to
expand your knowledge, but
don't want to complete your
Certificate 3 and 4 in Fitness,
then this is the course for you.
The fitness industry internationally is constantly evolving. There always seems to be new fads, research findings, or technologies cropping up, whether it's  in nutrition, training devices, or training techniques.  This constant change is exciting and inspiring, and as those who love fitness, we're always trying to learn and grow so that we can better ourselves.
IFA Training's Introduction To Fitness course will help you better understand the fitness industry, what's important to others, about the human body and how it moves, as well as industry leading nutrition knowledge.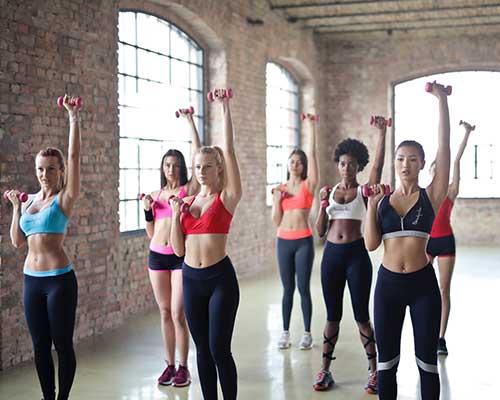 The course includes five
internationally recognised
modules:
ENQUIRE NOW
Please call us on
1300 659 275 or fill out this
form and we will be in touch
within 24 hours.